Create Stunning Documents.
On The Go.
Format your Markdown & Fountain texts beautifully into APA, MLA paper, book, article, screenplay, mindmap, presentation slides and more.
---
Simple Text Formatting Via
Lightweight Markup
Use lightweight markup such as #heading to add h1 and **bold** to bold text. The syntax is consistent when working across Markdown, Fountain & LaTeX documents, making it all the more easier.
---
Seamless Intergration With
Popular Cloud Services
Work directly with popular cloud services such as iCloud, Google Drive, Dropbox & Microsoft OneDrive — without leaving JotterPad.
---
Get Endless Possibilities With
Powerful Integrated Plugins
JotterPad supports extensive plugins ranging from mind maps, to flow charts, musical notation, chemistry equations and more.
---
Organize Citations Efficiently With
Bibliography Management With BibTex
Add citations by uploading Bib files, or copying and pasting BibTex into Markdown documents. Further manage and edit your citations using the BibTex plugin, and print your references along with popular citation formats such as APA, MLA, Chicago, and AMA thereafter with ease.
Procure BibTex from publishing platforms such as Springer, Research Gate, JSTOR, Google Scholar, Wiley, and Google books to expedite adding of citations for you.
---
Brainstorm & Generate Content With
Wizard A.I.
Generate writing suggestions and prompts using Wizard A.I. powered by GPT-3 technology. Input a question or topic that you are brainstorming and have the answers generated for you within seconds. Use the functions of this plugin as a bedrock for your next writing endeavor.
---
New Way To
Embed Images to Markdown Files
JotterPad uploads your image to the cloud & creates a unique random link when you embed an image into a Markdown file. The embedded images can be displayed on any device.
---
Get High Quality
Images From Unsplash
Spruce up your work by adding images via Unsplash. Let images of your choice speak a thousand words along with your writing.
---
Search Up Words Via
Quick Research
Search up word definitions, synonyms and antonyms with JotterPad's built-in Dictionary and Thesaurus. Let the Rhyming Dictionary help you find the extra rolling cadence in your words.
---
Publish To Blogs
Ghost, Wordpress & Tumblr
Instantly publish your works to a blogging platform of your choosing. JotterPad lets you automatically upload whatever you've written to Ghost, Wordpress and Tumblr as drafts or published posts.
---
Export To Multiple Formats
DOCX, PDF & FDX
JotterPad converts Markdown, Fountain & LaTeX into rich, formatted text and seamlessly exports it to Word, PDF, and Final Draft thereafter with zero fuss.
---
Create Formatted eBooks With
ePub
Convert your markdown documents into formatted eBooks with ease. Export and view your work on platforms such as Apple Books, Nook, Kobo, and Amazon Kindle with standard electronic publishing formatting in place for you.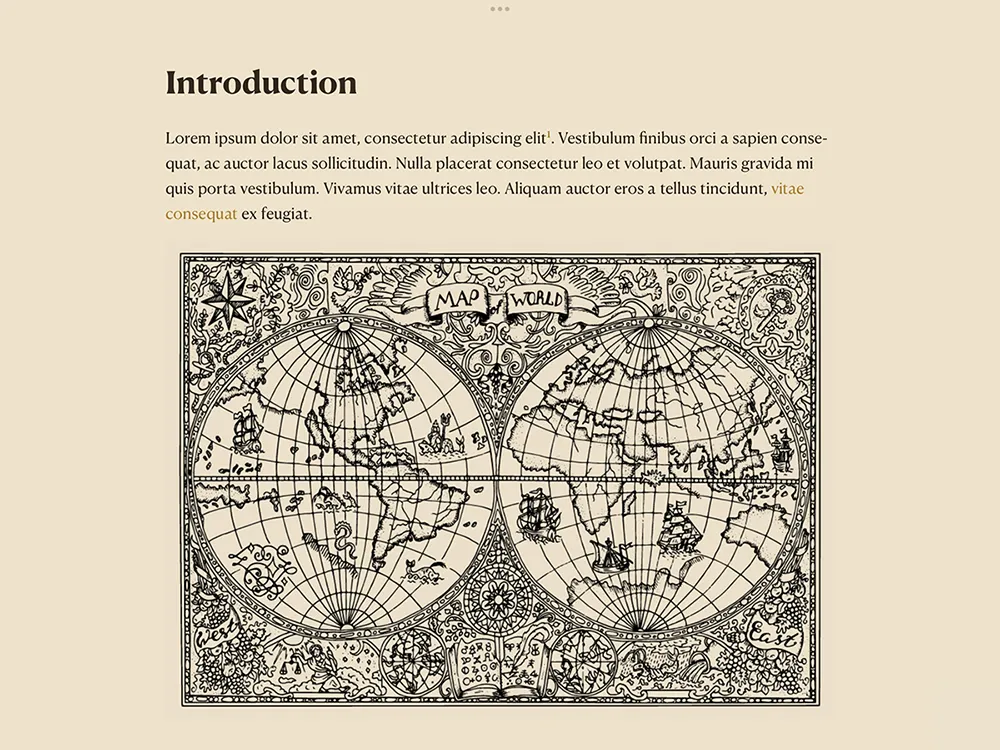 ---
Discover & Browse
100+ Beautifully-Designed Templates
With JotterPad's extensive range of templates, formatting requirements never have to be intimidating again. From novel, to screenplay, article, report, letter, and even presentation slides, you can now create stunning documents with PDF in less than a minute using Markdown, Fountain & LaTeX files.
Join us as we interview Ian Williams, a screenplay writer who made it to the quarter finals of 2020's Austin Film Festival.
Find out how JotterPad helps this role-playing game designer bring to life imaginative and intriguing games.
Simplify your writing process. Make it seamless with Markdown and Fountain format.
Jotterpad app has been the best investment for my screenwriting needs. I'm just finishing up a screenplay that I'm working on. Thanks for all of your help!
If you're an Android user, @2appstudio makes Jotterpad which works on both Android and Chromebooks. Also offers some cloud integration for backing up notes/syncing between devices.
It's very nice app. We can write whatever we want and has no limit. Suppose we are writing a book, the title appears first, which is the thing I like very much. This is the best app for writing books and stories. I recommend you to download it. 😍
This little app is really helping me with writing. I want to write both novels and scripts for stage plays and/or movies. Either way, a story needs to be told. Ive been struggling with writer's block for years...all my best ideas come to me randomly in moments of euphoria when I am busy doing something else. When I'd sit down to write though, I forgot everything and felt lost. This app helps me be sponteneous. Whenever my ideas come now this app on my phone helps me jot them. Thanks so much!!!